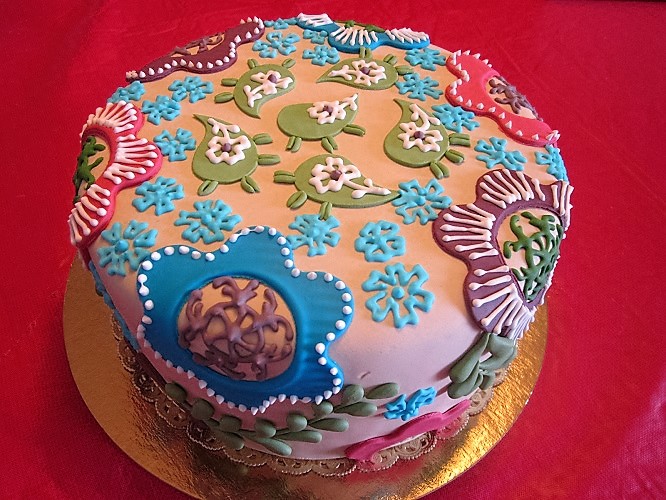 I just love when someone orders a cake to match a specific color scheme. I usually ask the client to send me a picture of the flowers, paper goods or at least the colors that will be there so I can try to coordinate the cake. For this order the client actually gave me a napkin to copy!
She asked if I could match the cake to the napkins' colors. I got a little carried away….
I LOVE when the colors match so closely. It adds SO much to the event. It also makes my customers happy! (that's always good…).
Sara