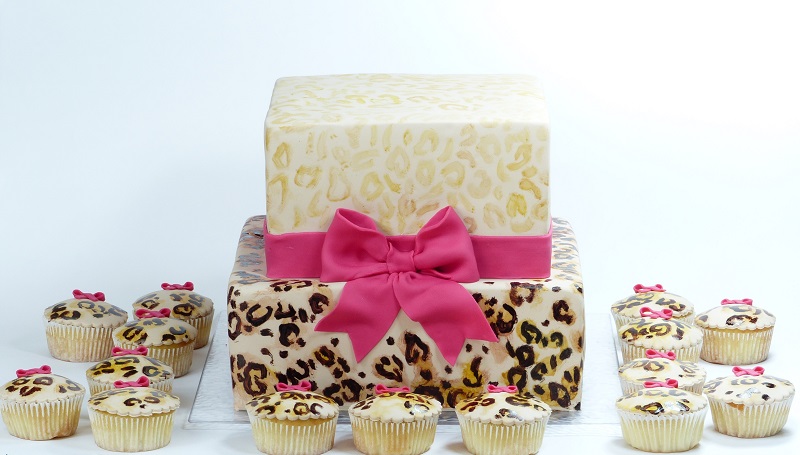 This is not the first time someone asked me to copy an invitation. I guess Its really impressive when the guests arrive at the Simcha and see the cake looks exactly like the invitation they received in the mail! This Bat Mitzva party had a jungle/animal theme.
Here's a photo of the invitation:
The little cupcakes made to match really made the finishing touch!