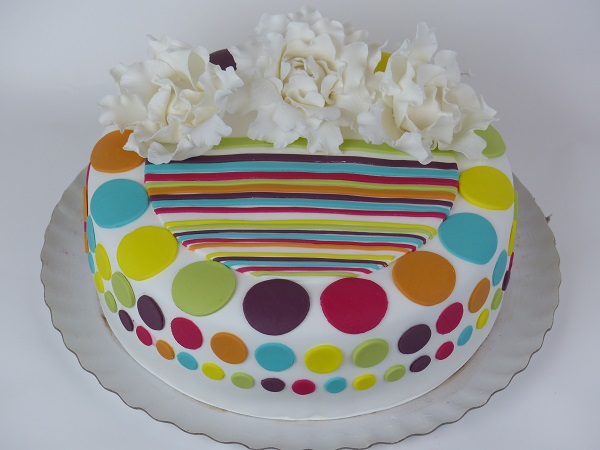 After watching my work for so long, my upstairs neighbor finally had a reason to order a cake. Her daughters Bat Mitzva was the event. It was nice she didn't request pink and silver, the traditional Bat Mitzva color scheme. It gets a little tiring working with the same colors of fondant over and over again.

She gave me two very colorful napkins one with circles and one stripes. I basically just copied them onto the cake.
I obviously couldn't not put any flowers on it!
I kept them white though because it obviously didn't need more color and I didn't want to steal the attention from the main focus of the cake.
Till next week!
Sara